Communication Workers of America
Maryland/West Virginia
2 West Potomac Parkway, Williamsport, MD 21795 Phone: 301-582-2105 Fax: 301-223-7160 WV: 304-274-3820

2018 Annual Enrollment, Oct. 10th - 19th, 2017.

Take the following steps to review or update your coverage:

1. Visit BenefitsConnection.
Log on at verizon.com/BenefitsConnection or
About You.

2. Review your current elections.
From the home page, under My benefits >
Health & Insurance, select View This Year's
Coverage.

3. Review your 2018 options.
From the home page, under My benefits >
Health & Insurance, select View Next Year's
Coverage.

4. Estimate your health care costs.
From the home page, under I want to, select
See Next Year's Health Plan Comparison Charts.

5. Read more about your benefit plans.
From the home page, select Library to access
SPDs, vendor information, forms, etc.

6. Take or update the Health Assessment.
From the home page, under I want to, select
Take My Health Assessment.

7. Update your information and make election changes.
From the home page, in the Annual Enrollment
section under Suggestions for you, select
Enroll Now. Update tobacco user status, add or
drop dependents and verify your beneficiaries.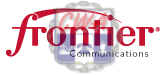 Mobilization and everyone's participation directly impacts bargaining. Keep up the great work!
BR#17
Mobilization is essential and everyone needs to keep in touch with your Local Mobilizers. Remember to wear red on Thursdays.
Save Up To 35% On Your Orlando Vacation! Orlando Employee Discounts offers Exclusive Pricing on Hotels & Vacation Homes in or nearby Disney World and Universal Studios Orlando!

Orlando Vacation Employee Discount Newsletter

We are excited to present our latest employee discount newsletter to you and your company. Please

click here

to view our most current deals.If we can be of any assistance to you please feel free to give us a call at 888-632-1103.

Thanks,

Keith Jablon
Corporate Partnerships
Orlando Employee Discounts
888-632-1103 ext 7004
*ATTENTION MEMBERS!*
In accordance with the 2016 labor contract, any unused HRA balance as of December 31, 2017 will be forfeited. You have until March 31, 2018 to submit claims incurred through December 31, 2017 in order to exhaust your HRA balance. Claims with a date of service after December 31, 2017 will be denied. Your HRA can be used to pay for eligible health care expenses that are not covered, or are only partially covered, by medical, prescription, dental or vision insurance plans.
Due to the lack of participation, CWA Local 2105 will not be having the Annual Picnic or the Christmas Dinner/Dance in 2017. If you have any questions, please contact one of the Local Officers. Thank you!
Local 2105 Executive Board
In 2016, Verizon is looking at everything our Members are posting On-Line.
Keep reminding our Members, especially those who are active Verizon employees, to be careful not to post anything on Facebook, Twitter, or any other social media site that in any way could jeopardize either their own or their fellow Union members' employment.
A Squirrel Knows No Boundries......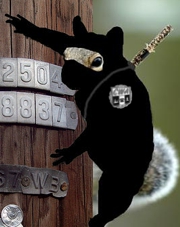 NEWS, CALENDAR, DOCUMENTS, PHOTOS, CONTACT, LINKS, MAIL