Communication Workers of America
Maryland/West Virginia
2 West Potomac Parkway, Williamsport, MD 21795 Phone: 301-582-2105 Fax: 301-223-7160 WV: 304-274-3820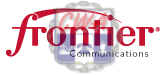 Opening day of bargaining for "CWA 142" is scheduled for
May 8, 2017
. Communications Workers of America and Frontier Communications will begin negotiations on the contract covering approximately 1600 CWA-represented employees in West Virginia and Ashburn, Virginia. Look for information on actions to support the Bargaining Committee in the coming days. Participation and engagement from all members is essential to ensure a fair contract that reflects the hard work and dedication of our members at Frontier.
Save Up To 35% On Your Orlando Vacation! Orlando Employee Discounts offers Exclusive Pricing on Hotels & Vacation Homes in or nearby Disney World and Universal Studios Orlando!
We are also the Largest Wholesaler of Tickets for Disney World, Universal Studios Orlando, Sea World, and ALL Orlando Area Theme Parks and Attractions! Just Click Here in order to access your discounts!
ATTENTION MEMBERS!
In accordance with the 2016 labor contract, any unused HRA balance as of December 31, 2017 will be forfeited. You have until March 31, 2018 to submit claims incurred through December 31, 2017 in order to exhaust your HRA balance. Claims with a date of service after December 31, 2017 will be denied. Your HRA can be used to pay for eligible health care expenses that are not covered, or are only partially covered, by medical, prescription, dental or vision insurance plans.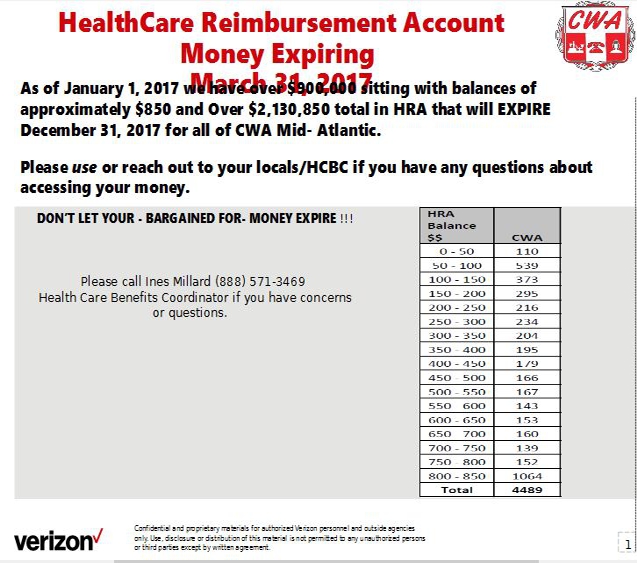 Communications Workers of America Local 2105 Memorial Scholarship Offered to Graduating Seniors

Local 2105's Executive board agreed in January 2007 to establish a scholarship in memory of deceased members of the Local to benefit the children and grandchildren of members and retirees of Local 2105.


This year's scholarship is available to all graduating seniors. All of the criteria listed must be met in order to qualify: Guidelines / Application

Joe Beirne Foundation's Scholarship
Dear Local 2105 Members:

I want to let you know that we will be announcing the application process for the CWA Joe Beirne Foundation's scholarship for the 2017-2018 school year.

The Foundation's Board of Directors has approved the awarding of fifteen (15) partial college scholarships of $3,000 each for Two (2) years. Eligible for the scholarships are CWA members, their spouses, children and grandchildren, including the dependents of retired, laid-off, or deceased members.Applications will be available solely online for submission on the Foundation's website at http://cwa-union.org/beirne-application.
Full program details can be found on the website at http://www.cwa-union.org/pages/beirne_scholarship_application.
This valuable scholarship program is made possible by the funding of CWA locals. For those locals not yet participating in funding the Beirne scholarships, I urge you to do so. Financial arrangements can be made to accommodate your local's needs.
For more information and assistance, please call 202.434.1320.

In Unity,
Christopher M. Shelton
President
Due to the lack of participation, CWA Local 2105 will not be having the Annual Picnic or the Christmas Dinner/Dance in 2017. If you have any questions, please contact one of the Local Officers. Thank you!
Local 2105 Executive Board
In 2016, Verizon is looking at everything our Members are posting On-Line.
Keep reminding our Members, especially those who are active Verizon employees, to be careful not to post anything on Facebook, Twitter, or any other social media site that in any way could jeopardize either their own or their fellow Union members' employment.
Keep Following the Squirrel......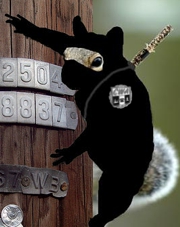 NEWS, CALENDAR, DOCUMENTS, PHOTOS, CONTACT, LINKS, MAIL